Based: London
Regions Covered: London, Oxfordshire, Middlesex, Surrey, Sussex, Essex, Hertfordshire, Berkshire, Kent, etc.
Dress: Full No.1 and No.2 Dress. Royal Stewart Tartan
Experience: Roy Anderson is a former Pipe Major of the Reading Scottish Pipe Band, and is now a senior piper with the Scots Guards Association Pipe Band. Roy  has 30 years experience of piping at a  wide range of functions. Originally from Edinburgh (and retaining his accent), Roy is based in the  Thames Valley.
Roy has played bagpipes on film, television, notably Jools Holland's "Hootenanny" and radio, and has played at many prestigious events, including Buckingham Palace Garden Parties, Beating the Retreat on Horseguards Parade in the presence of Her Majesty The Queen, and he has piped for two Prime Ministers.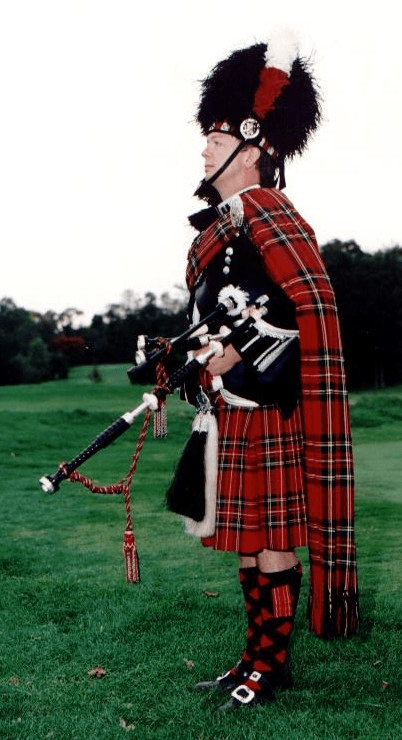 Testimonials:
"Roy played at my wedding back in February. I'm really sorry that this has taken so long, but I just wanted to pass on my thanks. He was amazing on our special day, and really made it a huge surprise for my husband! He looked amazing, and sounded even better! We were so pleased. " – Jo and Neale Stewart