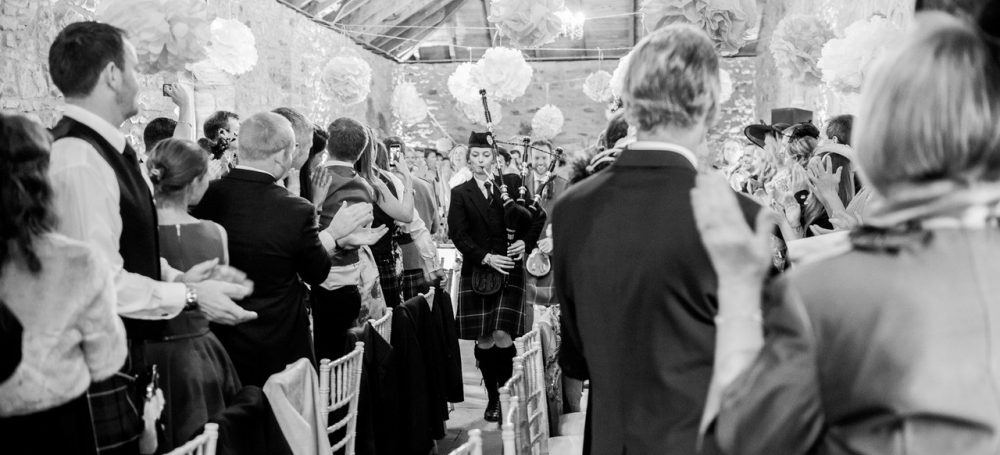 This user has not added any information to their profile yet.
North West of England, West Midlands, Southern and Central Scotland, Wales
Shonagh Duncan provides Highland Bagpipe music for all events. Shonagh has over 14 years of Bagpipe experience. This experience was gained as a pipe band member (e.g. at The Royal Edinburgh Military Tattoo), and as a soloist. Shonagh brings this experience to solo engagements across the country; from family occasions (weddings, funerals, anniversaries), to corporate and cultural events (e.g. Conferences and Burns Night), from South coast of England to the Islands of Scotland.
Shonagh has performed at a variety of events, both as a Soloist and as a Band member. These include:
- Weddings, funerals, and family events
- Concerts including Jethro Tull's Charity Christmas Concert and the Bournemouth Symphony Orchestra's Concert
- Scottish Music Parade Tour, Germany
- Military Tattoos, including The Royal Edinburgh Military Tattoo
- Performed with Pipers Trail (the House band of the Edinburgh Tattoo) in Germany, Norway, Prague, and China.
Shonagh has also appeared in various media, including:
- Live BBC Breakfast T.V., Norwegian Breakfast T.V., and America's 'Today Show' T.V.
- Live BBC Radio 2
- The Sunday Post, Dnes (a daily newspaper in the Czech Republic), and more.
Shonagh's core focus is to provide a tailored service in order to deliver a service best suited to each individual. Simply tell Shonagh about what you would like from a piper; you can then together discuss how to make that happen! If you are not certain about what you'd like the piper to do, do not worry - Shonagh will happily discuss this with you and provide suitable suggestions for your event.
Shonagh is based in Cheshire, but travels to your events. Simply get in touch if you have any questions or enquiries for bookings, and Shonagh will get back to you ASAP!