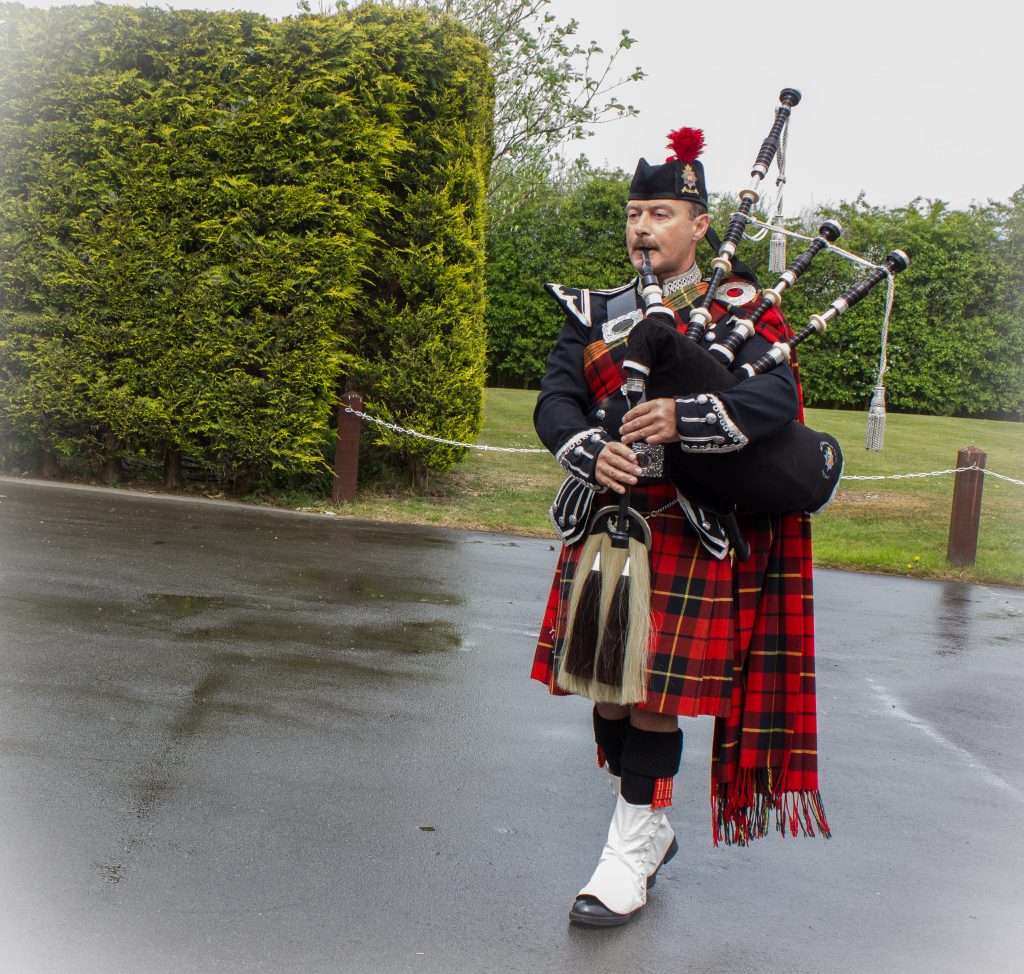 Bagpiper for Lincolnshire, Nottinghamshire, Leicestershire, Derbyshire and Cambridgeshire.
Professional bagpiper based in Grantham. Billy began winning solo piping championships from the age of 16 and at the age of 20 became Pipe Major of the Mickleover Royal British Legion Pipe Band who won countless competitions. Billy spent thirty years piping for highland dancing championships throughout the world and during the last thirty five years Billy has been the family piper to Their Graces the Duke and Duchess of Rutland at Belvoir Castle. Click here to read more.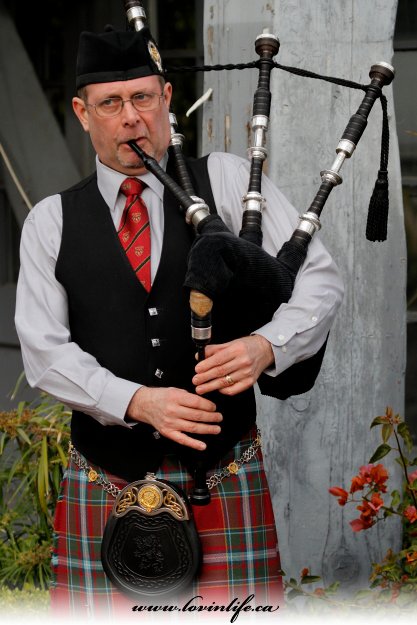 Bagpiper for Nottinghamshire, Lincolnshire, Derbyshire, Leicestershire, Staffordshire and Warickshire, etc.
Michael is a highly skilled bagpiper based in Nottingham. He has over forty years experience and has been piping with Grade 1 (highest grade) pipe bands for the last 12 years. Michael has played all over the world at a multitude of functions. Click here to read more.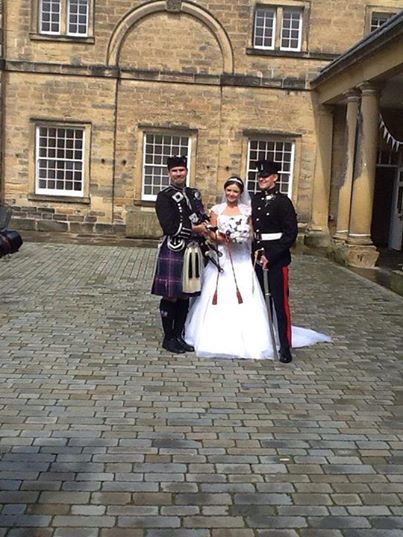 Bagpiper for Yorkshire, Derbyshire, Nottinghamshire, Leicestershire, Lincolnshire and Staffordshire, etc.
Ed is a professional bagpiper with over 25 years experience and has been taught by World Champion bagpipe players. Ed has played at a 1000's of events in the UK and also internationally including Slovenia, Germany, Spain and Croatia.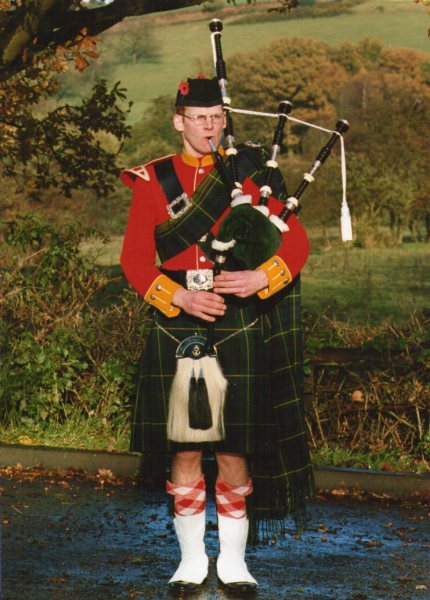 Bagpiper for Leek, Staffordshire, Derbyshire, Warickshire, Cheshire.
Jonathan is an experienced bagpiper who has been performing at weddings, funerals and other private and public events for over 30 years. He is a long-term member of the Ashbourne Pipes and Drums and played with them at a large number of competitions every year when they competed. Jonathan can play the highland bagpipe as well as the Irish Uilleann bagpipes.
Matthew McRae
Bagpiper for Essex, Cambridgeshire and the East Midlands
Matthew has been playing the Great Highland Bagpipes since he was 10 years old and through-out his piping career. He has played as an individual solo performer at multiple events across a wide range of platforms.
Make An Enquiry